I am going to Build a Custom Chopper Motorcycle
My Chopper Blog.com dedicated to a new custom built big engine chopper, loud monster motorcycle.
I am going to build Custom Chopper and I need your help. It is going to look something like this yet be different from any of the other 1000's of Customs I have dreamed about, so look around, come back soon as I am going to show every step of the way in great detail.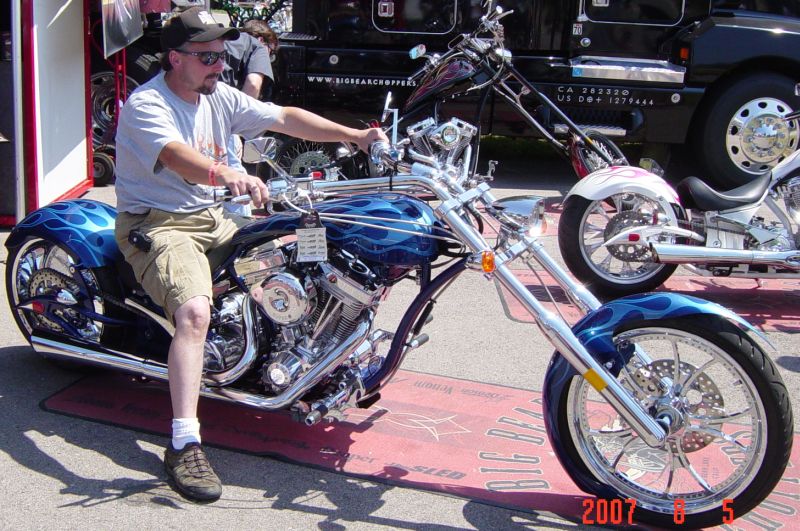 Here is a picture of the Bike I am very seriously thinking about getting. It is a Big Bear Choppers Pro Sled 300. Here I am sitting on it at the booth in Sturgis. I really like the look the feel the sizing, and the styling. I have big plans to add change and customize it before I paint or powder coat it.
This is just one of the Books that can help you find correct part and information if you are interested in building a custom Chopper.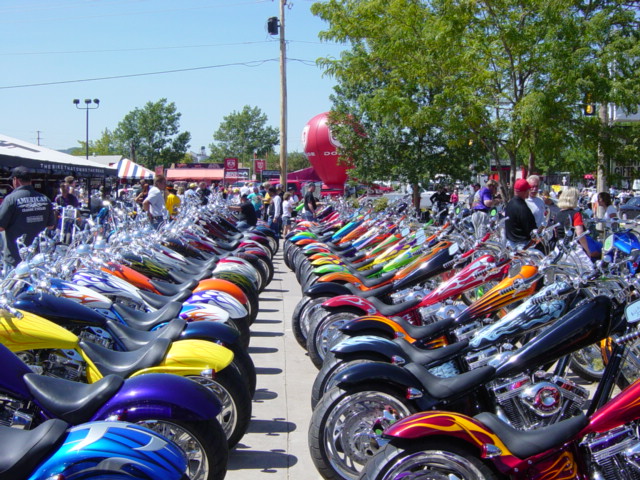 This is a sweet line of scooters, I took this picture at the American Iron Horse booth at Sturgis a few years ago.
One day I will fire up my own and "Head out on the Highway, looking for adventure".
Who hasn't dreamed of roaring across America on two wheels, the air, and the scenery rushing by you, feeling free as a bird, as free as a powerful eagle in flight! Taking in the spirit of the open road on a custom built chopper Motorcycle.
A technical note, for the terms Custom and Chopper, If I go with a Kit bike It's technically not a custom chopper, it's a Non Harley, kit bike, with a frame designed and built by someone, not an existing frame that is cut up or chopped and put back together.
When I use the term custom substitute the word custom for non OEM. When I use the the word chopper substitue for long lean, frame designed by a non OEM company, not an OEM frame cut up and changed.